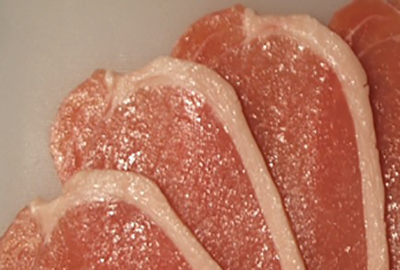 Bacon
A wide variety of bacon products including a selection of raw, cooked and streaky. Perfect for a wide range of dishes.
Ref:
Product Name:
Product Size:
Cooked Streaky Bacon Trim (f)
Unsmoked Back Bacon Prime
Unsmoked Back Bacon Selected
Smoked Rindless Back Bacon
Supertrim Rindless Back Bacon
Unsmoked Rindless Streaky Bacon
Dry Cure Unsmoked Bacon Back
Horseshoe Gammon - Smoked
• (f) indicates where products will arrive frozen.
• (h) indicates where products can be heated.
• (48) indicates where Trio FoodService require 48 hours notice before delivery.