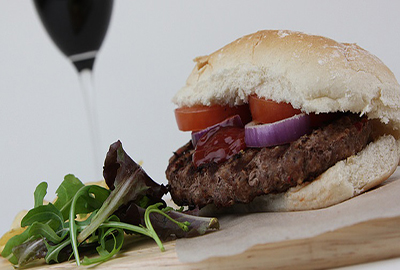 Burgers
Burgers that don't disappoint, from Gourmet burgers to Kids 2oz burgers, all delicious.
Ref:
Product Name:
Product Size:
Gourmet Beef Burger (24x227g) (f)
Wholebeef Burger (48x113g) (f)
Paragon Economy Burger (48x113g) (f)
Mini Wholebeef Burger (f)
Gourmet Burger (30x170g) (f)
• (f) indicates where products will arrive frozen.
• (h) indicates where products can be heated.
• (48) indicates where Trio FoodService require 48 hours notice before delivery.