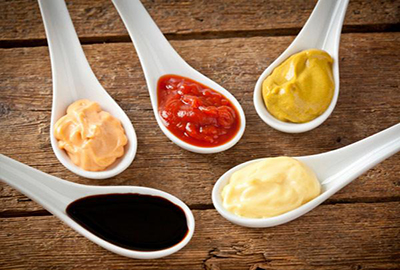 Branded Condiments
A large selection of condiments, including branded condiments such as Heinz and HP.
Ref:
Product Name:
Product Size:
Heinz English Mustard Sachets
Heinz French Mustard Sachets
Tiptree Lemon Curd Glass Jar
Tiptree Pure Honey Glass Jar
Tiptree Strawberry Preserve Glass Jar
Tiptree Raspberry Preserve Glass Jar
Tiptree Blackcurrant Preserve Glass Jar
Tiptree Orange Marmalade Glass Jar
Heinz Tomato Ketchup Sachets
Heinz Horseradish Sauce Sachets
Heinz Salad Cream Sachets
• (f) indicates where products will arrive frozen.
• (h) indicates where products can be heated.
• (48) indicates where Trio FoodService require 48 hours notice before delivery.