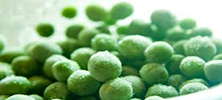 Vegetables
Popular selection of vegetables, included battered onion rings and honey roast parsnips.
Ref:
Product Name:
Product Size:
Dehydrated Kibbled Onions
Honey Roasted Parsnips (f)
• (f) indicates where products will arrive frozen.
• (h) indicates where products can be heated.
• (48) indicates where Trio FoodService require 48 hours notice before delivery.